MANATEES! YOU GUYS. We saw real, live manatees today, in person, in Florida.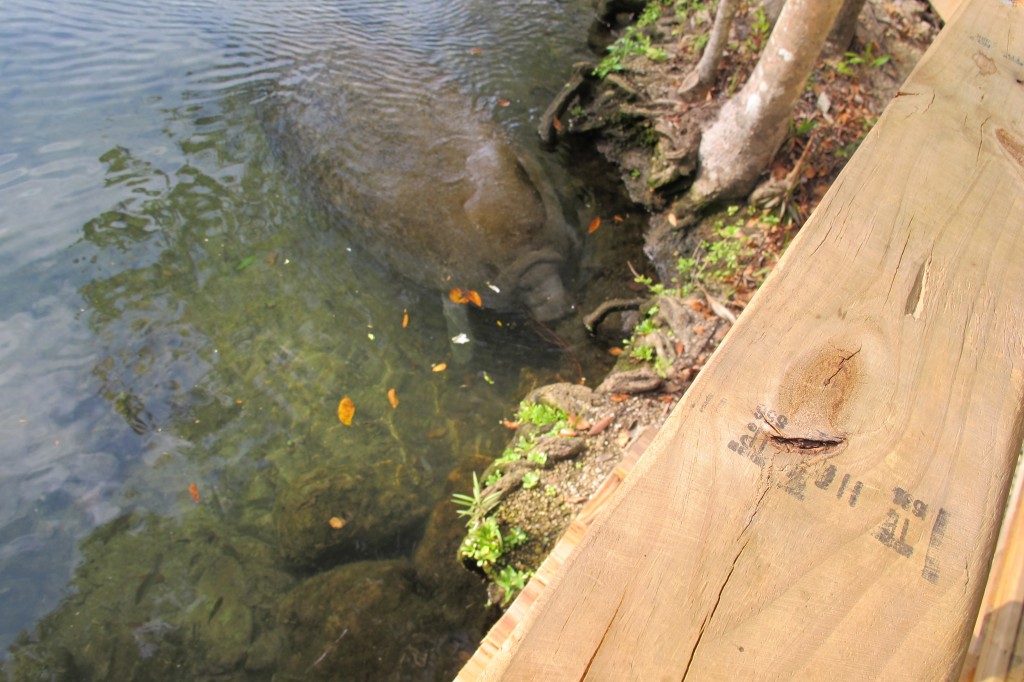 Right after Gotham won on Sunday night, I rented a car and skipped town to drive down the road to Macon. This morning, we set off for about five and a half hours on the road on our way to Crystal River, Florida.
Long car rides are really pretty pleasant when you're used to driving a car with no working stereo in it. I got to listen to the radio! They had this public radio show about Cezanne! This is enough for me when you're just talking about one day with low traffic.
We had a couple of hours of daylight left after checking in at the hotel, so we scooted on down the road to Homosassa Springs Wildlife State Park, a warm springs that attracts manatees during the winter. They have other animal exhibits there, like alligators and river otters.
There's also a  hippo…but that's a special case.
Check out this guy's face. You don't look so tough, squinty!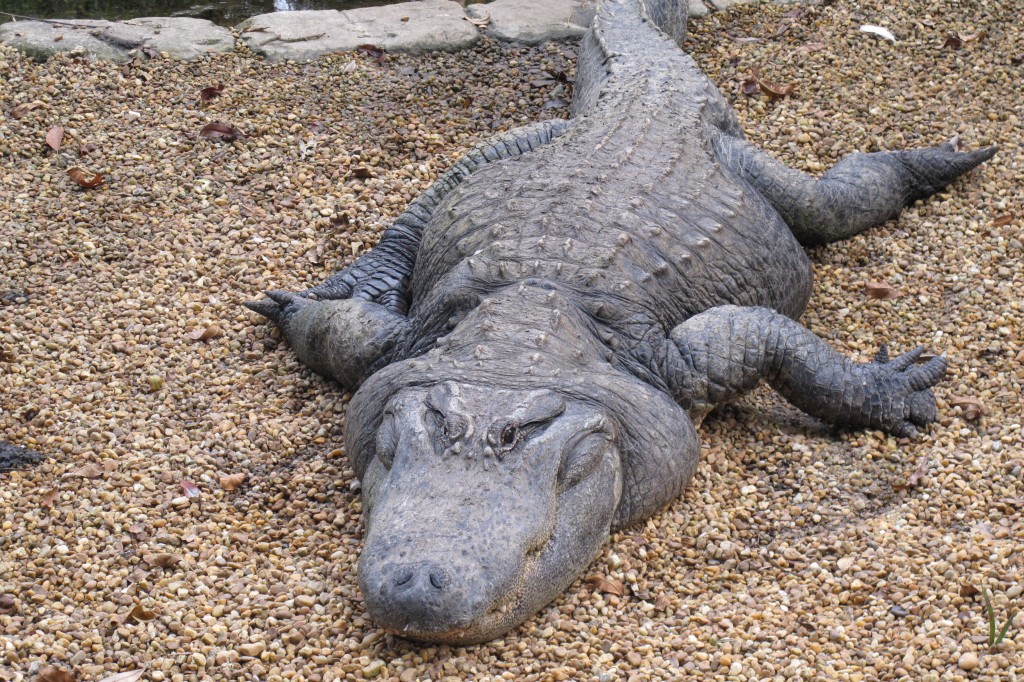 There are always four female manatees at this park year-round, and those are the ones I saw today. In a few days, they'll open the gates and let the wild manatees in.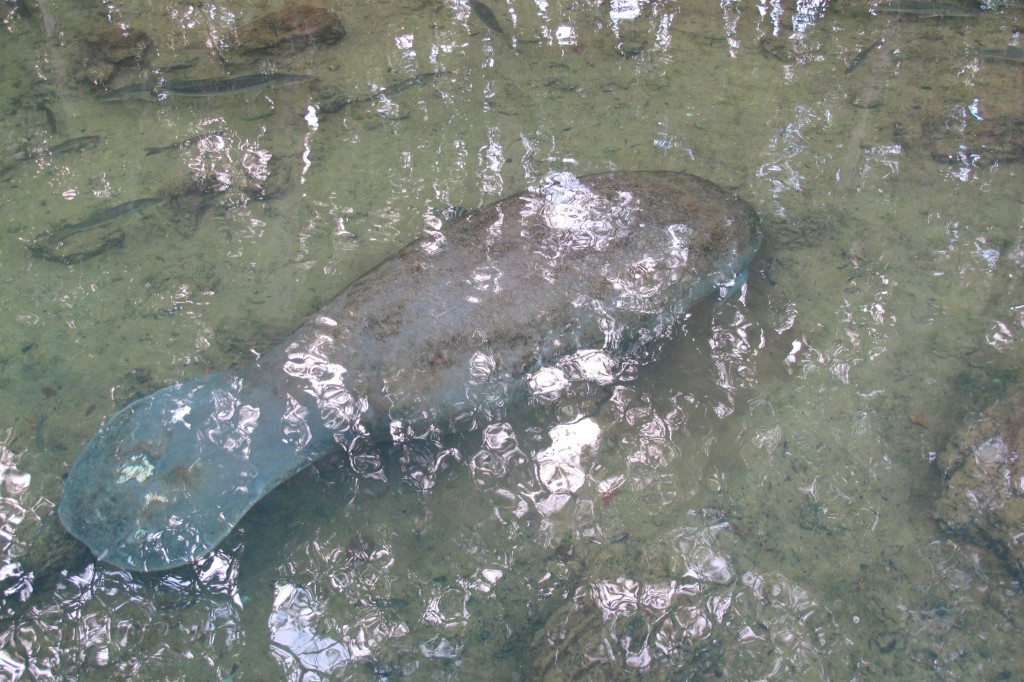 Tomorrow, I'll be snorkeling with some manatees and bringing a waterproof camera. (!!!)
My heart is beating in exclamation points right now.
Taking this trip is one of the most impulsive things I've ever done. I'm not an impulsive person. Getting here has been a little stressful, and I wish my sweetie could have taken the trip, but I'm finally down to the point of pure excitement. This was probably a good idea.
I'm flying back tomorrow, so if I have enough time at the airport and functioning wifi I'll send a report.
!!!