It barely even seems real, but I swam with manatees yesterday.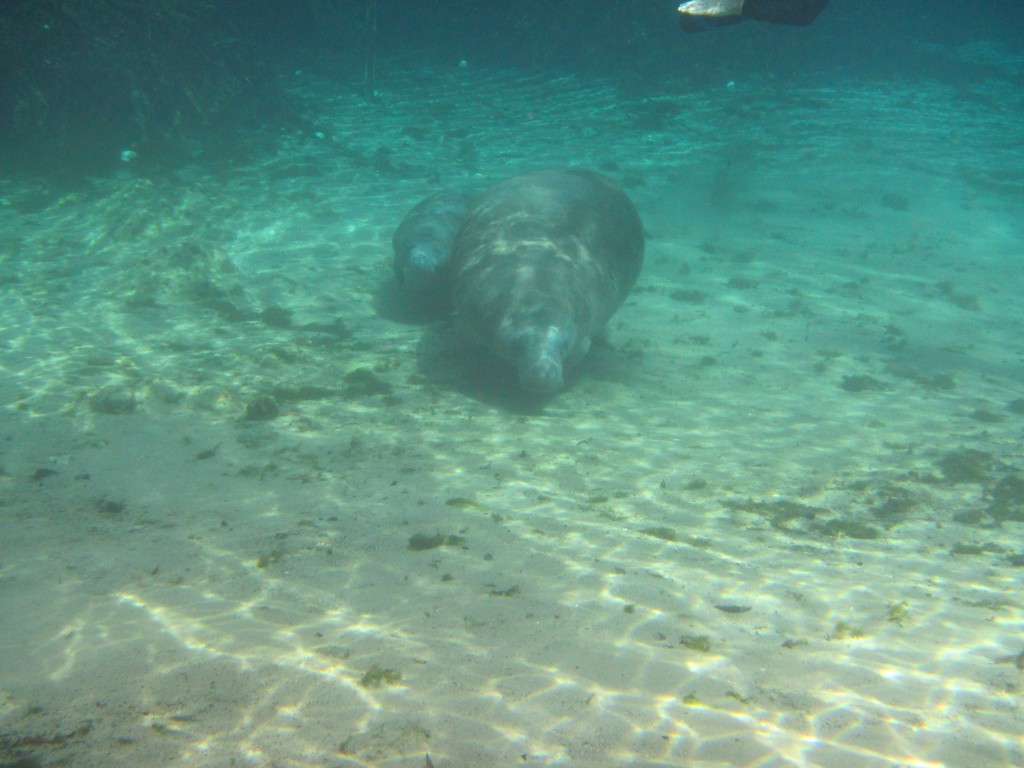 We left early in the morning in the sprinkling rain with Captain Mike from Manatees in Paradise, and apparently the conditions weren't really conducive to manatee-watching. It's not cold enough yet in the Gulf of Mexico for all the manatees to come into the bay, but it wasn't warm enough on an overcast day for the manatees to feel much like coming to the surface other than to breathe. We cruised around for a while without much luck.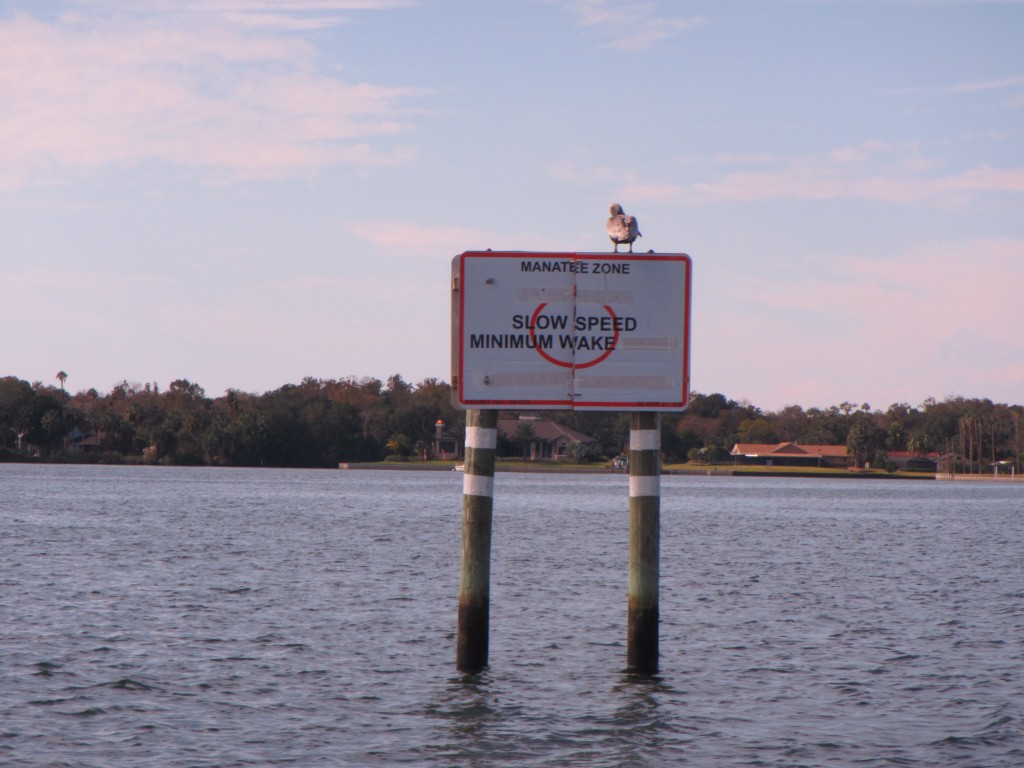 We made our way over to a Three Sisters Springs, and got out of the boat for the first time.  To reach the titular three springs, you  first swim through a narrow channel, then come out to a wide opening. We swam around in the clear water trying to find a manatee.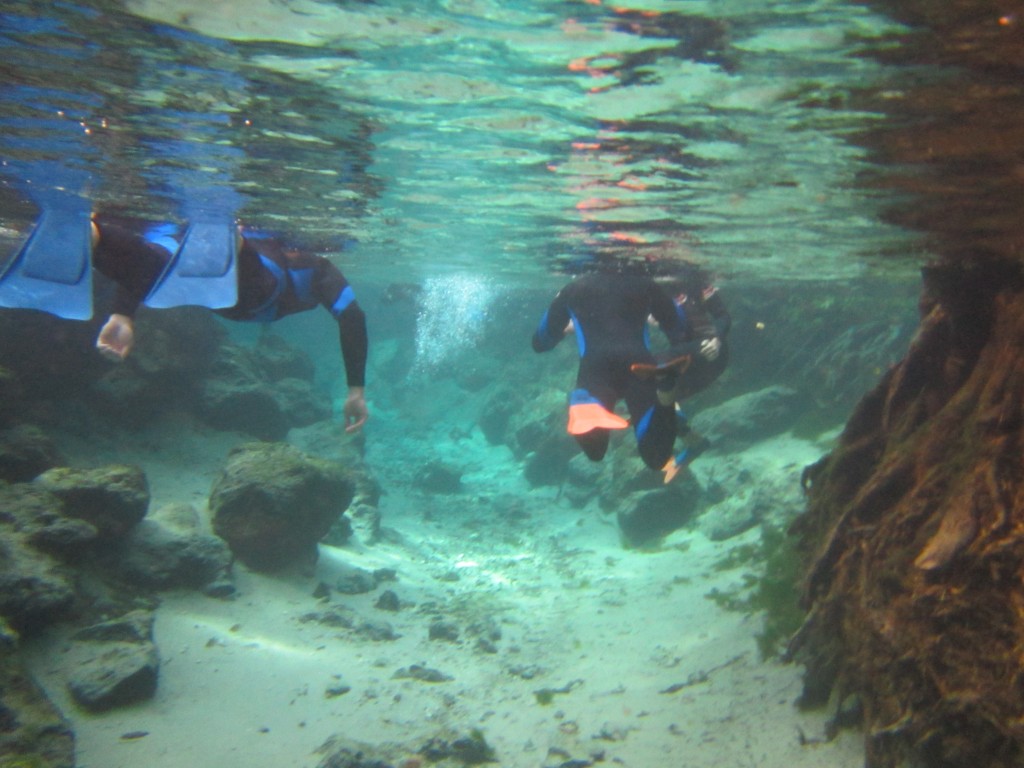 I took off by myself toward the right side of the springs and sighted this mom and calf. A few seconds later, the teenaged kid from our boat made the same discovery and was screaming, "DAD DAD DAD!" Thanks, kid! That's not good manatee etiquette! Everyone from the boat all swam over while I hung back and floated a bit. The manatees didn't seem to want to do much with the splashing people, but swam back out towards me.
That's the little guy next to his mom there. LOOK AT THAT FACE.
The rest of the group followed them around the springs (which you're totally not supposed to do, sigh) and I floated around and waited.  The only regret I have is that the calf left her mother for a bit to go play with the other people and I wasn't there. Apparently, manatee mothers are very trusting and will leave their babies to go play with juveniles or people or whoever for short periods of time.
I took a little video of the baby swimming back to its mother.
Eventually our captain swam out in a dry suit and told everyone to just leave the manatees to do their thing. Us humans swam out of the springs behind the mom and baby.
Captain Mike does volunteer manatee rescue work and had told us that on his boat, the manatees come first, and our safety comes second: "Because you're going in the water with the manatee; the manatee's not getting in the boat." I think I picked the right tour. This is an endangered species, and just because it's gentle doesn't mean you should be chasing it around and patting it. Ahem.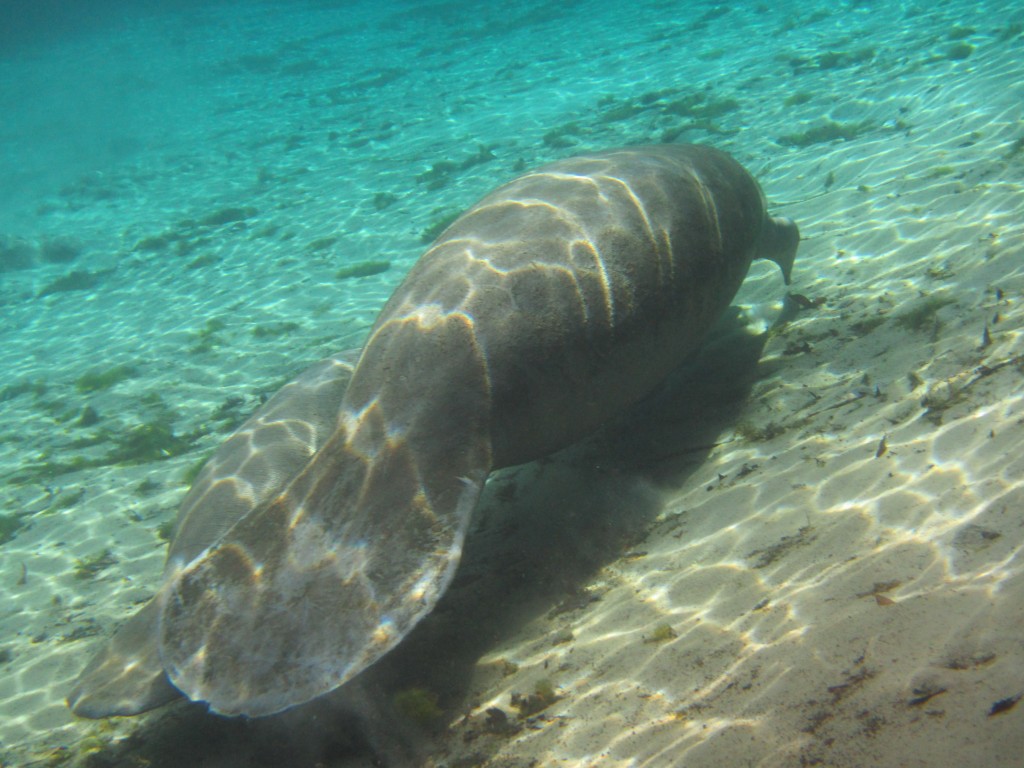 We headed out to the bay, with our Captain asking passing tour boats for tips, and eventually found a couple more noses sticking out of the water in a little side channel. The water wasn't clear here like in the springs, so visibility underwater was only a few feet. Our captain and the captain of another boat had an easier time seeing the noses come up than we did looking underwater, so I just swam around slowly and stuck my head up to listen for instructions. "By the blue dock! Right in front of you! Under the dock now!"
So I swam a little and floated, swam a little and floated. Other snorkelers would sight a manatee every once in a while, but I didn't want to get in the scrums.
Once I was just starting to get a little discouraged, I saw a stream of bubbles and made out the shape of a massive manatee right below me. THEY ARE HUGE. Manatees are usually about 900 pounds, but they can get up to 2200. It was too close to shore for me to feel comfortable, so I tried to swim backwards all cool without kicking. It swam away.
Maybe another ten minutes passed before I saw another stream of bubbles. I floated quietly and soon saw another gigantic manatee's back through the sandy mucky water. I kept floating just above it, having gotten myself used to the idea a little more and not wanting to splash. Slowly, slowly, it started to rise just underneath me, nose first, to catch a breath. I felt the algae on its back as it brushed past me. It held me slightly for a moment, its back lifting my chest as I heard the snuffling breathing noise that's like an elephant blowing water out of its trunk.
Laughing while snorkeling will get water in your breathing tube, but when you're laughing with pure joy, the water doesn't bother you.
We got back on the boat shortly after – I'd started shivering, and I was done snorkeling for the day. As the sun warmed the surface, more manatees were more active and easy to spot. Those guys like being warm. I feel ya, dudes. A couple of our group went off the side of the boat with a mother and baby while the rest of us watched.
Though it seemed like we'd just started, this made for about about four hours on a tour that was scheduled for three. We headed back to the dock.
If you have the opportunity, I recommend taking a dip with some manatees sometime. Some day I'll get back, and bring my sweetie with me. There's something touching about  witnessing the trusting and gentle nature of a truly vulnerable animal.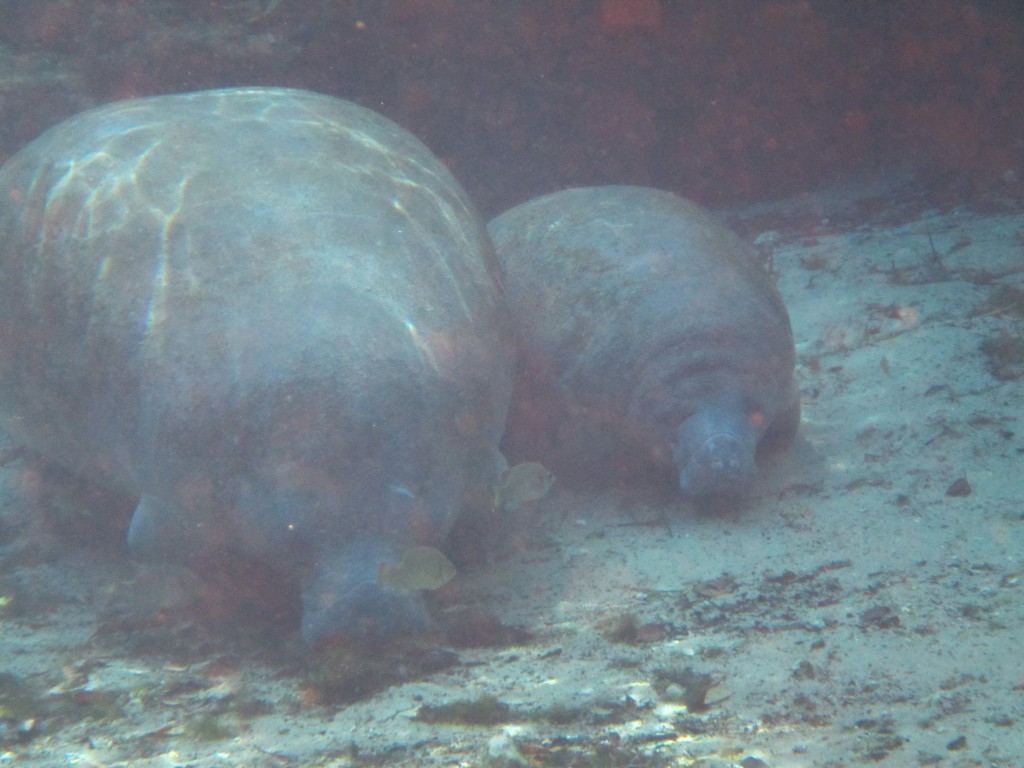 It's something worth protecting.