RollerCon looks amazing, but there are lots of other fun and exciting and fulfilling things to do. (Related: Retiring from roller derby.)
What did I do while RollerCon was happening? Well, nothing too out of the ordinary. Mr. Sour was out of town for work, so I spent a lot of time at the park, narrating everything out loud repetitively, trying to avoid major head bonks, etc. Here's a sleep-deprived selfie for you. (Baby Sour is TOO CUTE FOR THE INTERNET so you'll just have to imagine him looking mildly confused.)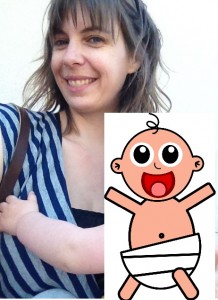 Other people who had fun at NOT RollerCon
Draggin Lady, aka Nami, aka the person who makes Rose City events so awesome, went camping and ziplining. She may have been a little nervous about it.
Spocker (Rose City ya'll) wasn't at RollerCon or ComicCon, but she dressed up as Dazzler for a party anyway. And looking fiii-oine, too.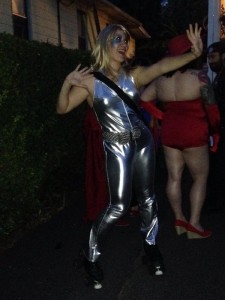 Shenghis Khan and Mary Prankster from BAD just went ahead and hung out at the pool at home (and got lots of texts from their buddies at RollerCon, whatareyougonnado).
Absolutely Scabulous from Santa Cruz was planning on going to RollerCon, but decided to do this four day, three night solo hike in the Sierras instead.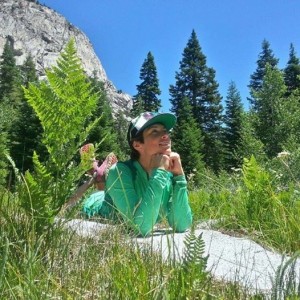 These Minnesota Rollergals went to a mixer, hung out with a cute dog (one big plus over RollerCon), and played at the park.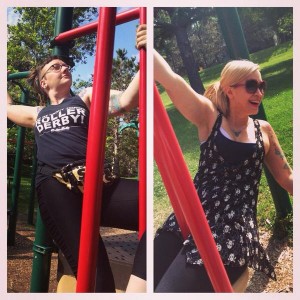 @sithlet and John Maddening were doing…this. I think it's some kind of computerated game.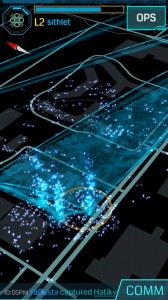 And the winner is…Absolutely Scabulous! Expect an email in your future.
I mean, look at this, are you kidding me, the whole thing is awe-inspiring.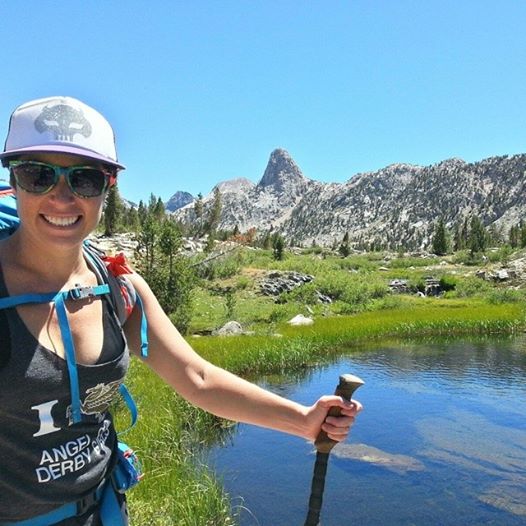 I think I need to get up to some mountain lakes ASAP.
*
Thanks to everyone who entered!
Did you skip RollerCon this year? What did you do instead? OR: What awesome things are you going to do this summer? Tell us all about it!