Did ya'll have fun last weekend? I know a bunch of you went to RollerCon. This year didn't seem like the barrage of "OMG WE'RE HAVING THE TIME OF OUR LIVES" social media onslaught that I've seen in the past. And maybe Facebook realized that I don't need to see every single tagged photo of Scald Eagle this year. (I love you, dear bird, but I know what you look like.) What I got from this year was that there was a lot of walking involved, which seems like a lousy thing to have to deal with in July.
RollerCon is fun. Skating is fun. But it's not the only fun.
I spent the week at the coast, hanging out with my kid and a little bit less with my husband (who was working). It was our longest and farthest trip yet as a family, and it was GREAT. I didn't work for a whole week. I didn't think about skating. I did think a lot about tsunamis. I learned a bit about cattle ranching. Mostly, we threw pine cones in the ocean, fished them out, then threw them again.
You all had fun, too: hiking, hanging out at home, and spending time in nature. My very favorite photo, though, came from Chelsea, who went to ride roller coasters with her cousins. Congrats Chelsea, who started Fresh Meat training last week, too!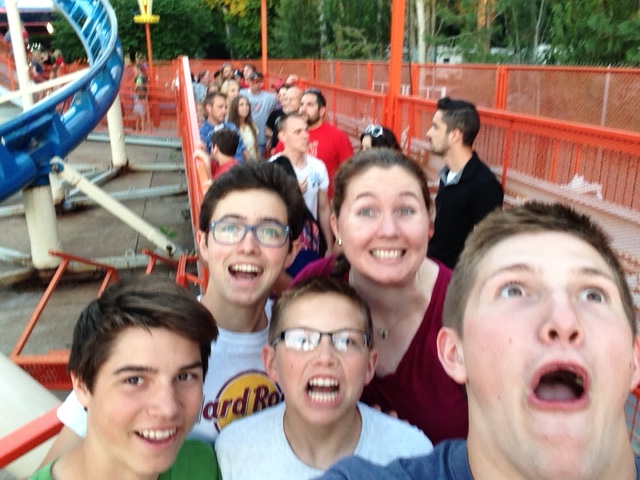 Keep enjoying your summer, internet friends, and I'll be back on Friday with the August Power Rankings.