Roller derby is not full of jerks.
Life is.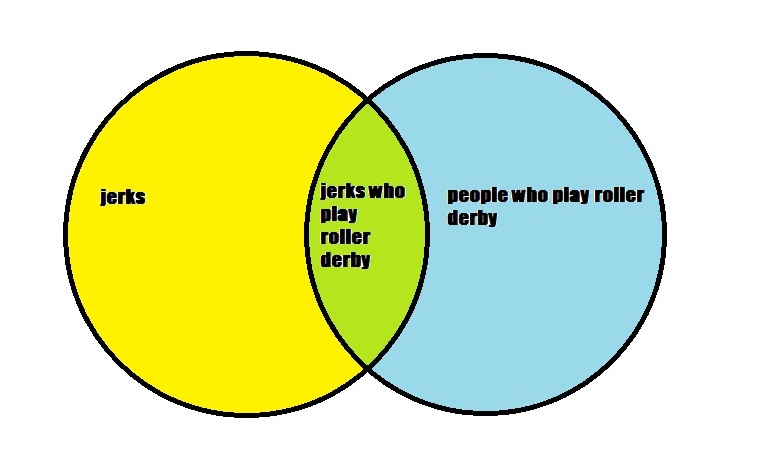 Roller derby isn't a refuge from the rest of the world, and it isn't a source of concentration for any of the world's ills, either. It's just a sport that throws together lots of different kinds of people to work toward a common goal. Lots of those people are great. A certain percentage are jerks. A certain percentage are flakes. Some don't answer emails, and some write waaaaay too many. Some people think too much of their own opinions, and try to steamroll others. Some people sit back and complain about the work that everyone else is doing. Some people take on too much and get bitter about it. Sound familiar? Is this your roller derby league, or your workplace? Or both?
The problem isn't roller derby drama. The problem is humankind.
My sister-in-law plays kickball (because we're in Portland, and this is what people do), and guess what? There's totally drama! Some teams have bad relationships with other teams, people get drunk and yell at each other, and, by the way, an astounding number of people tear their ACLs and break their ankles.
If you get 20+ people together for a common goal, drama will ensue. You won't like everyone. Not everything will run smoothly. It's not roller derby. It's life.
(And I'm sorry to say it, but if it seems like everyone in roller derby is a jerk? It's not roller derby. It's probably you.)