Welcome once again to the Frisky Power Rankings, where I rank women's flat track roller derby according to my whims/in-depth knowledge.
Oh cool, it's October, when I end up looking either really smart or like a total dunce. I didn't do too bad! I had Jacksonville in the top ten! Well, I had Philly in the top nine, but things happen. Rat surprised most of us, didn't they? Not the biggest surprise of all time or anything, but it was like…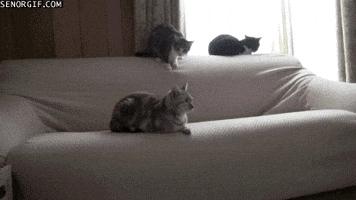 and when we were all…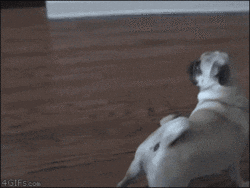 …WHOA.
Or, I dunno, maybe you were like…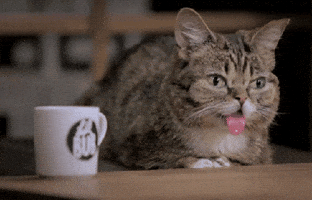 Gotham. My prediction: They are going to play this weekend, and people who've not been paying attention this year will be pooping their figurative pants. So to speak.
London. Largest margin of victory in a first place game at D1 Playoffs… so far.
Victoria. Big wins over Madisonite and Rocky Mountainous, but they're no surprise anymore.
Rose City Rollers. Headed to Champs with a bye is looking pretty good right now. Cuz did you see that game against Texas.
Texas. Dang, I am glad that archives exist, because that was one hot game.
Angel City. I feel like Angel City should be off at its own table until they play this weekend. Calm down, we'll get to you.
Jacksonville. Awwwww yeah, you earned your second place spot. Nice skatin'.
Bay Area Derby. I–hmm. You know–huh. I still have no idea, people. They have a strong blocker core that's been around, but a new jamming crew, and it seems like they're sticking with what they know while everyone else is making Victorian Boxes and stashing panties. Am I wrong? (I am 65% sure that I am.)
Rat City. Where did you come from? Oh, Seattle, right. (I wasn't being literal.)
Denver. Going in to Champs as a third seed is better than not going at all, but it's not ideal.
Arch Rival. What a year so far, huh? (Also, yay Party Foul, former Bleeding Heartland Roller)
Philly. Love you, Philly. You are going to the championships of my heart.
Montreal. I dunno, when's the last time Mick Swagger coached them? Do they still have some of that pixie dust sitting around?
Minnesota. Lost a lot of personnel this year, but you never do know. Successful programs are that way for a reason.
Rocky Mountain. Not a bad performance at playoffs, and that game against Victoria will only help them train for the future.
Atlanta. Atlanta played against Tampa, so we finally got a little separation here. Nice work, skaters.
Dallas. Dallas makes a name for themselves, after hosting and doing a damn fine job skating, too.
Tampa. A lot of positive to take from their playoff experience, despite the first-day loss.
Crime City. I thought Stockholm was the Swedish team to beat; I was apparently incorrect.
Terminal City. Went in a seven seed, came out fifth place. Not too shabby.
Sun State.  Flew too close to the… Texans. I don't know, I'm sorry, how many Good Jokes do you expect out of this thing, anyway?
Team United. I thought of a Bad Joke for this one that I will not share. You are welcome.
Windy City. They peek back in with a good seed for playoffs. One never does know.
What do you think? Who has power?  Let us know in the comments. Dish freely, or send me anonymous tips at @littleanecdote so I feel cool. (It doesn't hurt to ask.)