"It is illegal for teammates to prevent an opponent from passing them via grasping, linking, or forming an impenetrable wall."
Seems simple enough, right?
I'm not so sure.
It seems like, at least with some skaters I know, these penalties are shrouded in mystery. Referees explain how they're called, the players listen, then get frustrated because they get penalties that they didn't expect.
You don't often say, "Oh, oops, you're right. That WAS a multi-player block."
Where is the confusion coming from?
Just as an illustration, here's the penalty rundown of the the Madison vs. Ohio game played recently at BrewHaHa.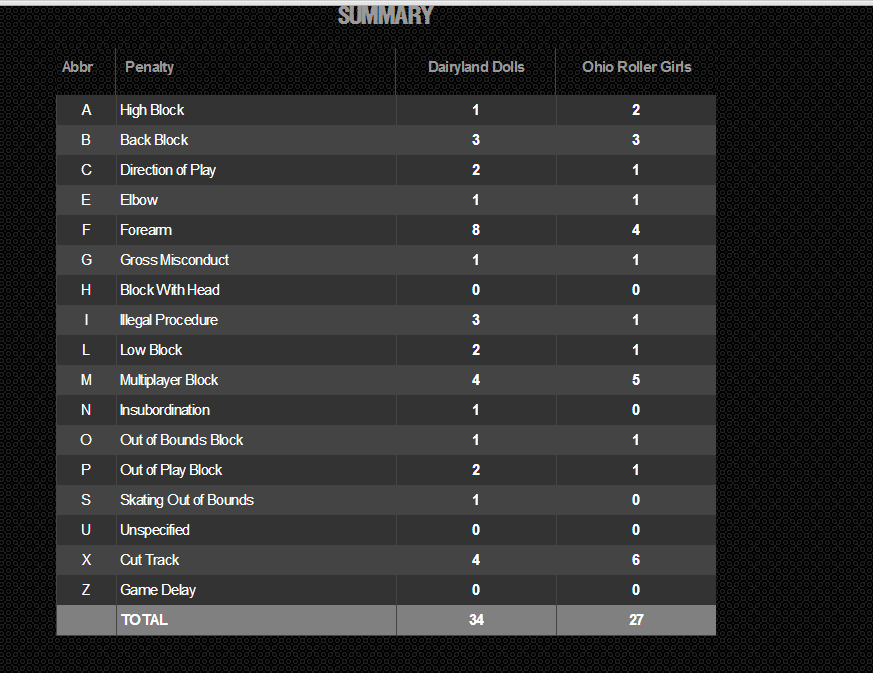 Those penalties are significant, guys. (We might also need to talk about forearms and cutting. Especially cutting. But that's a discussion for another day.)
So, skaters. Tell me. How confident are you that you know what a multi-player block is, and how they're called on the track?
[polldaddy poll=8130269]
Let's chat below!