Remember when we decided to "adopt" Rosie the Manatee? Well, the paperwork has gone through.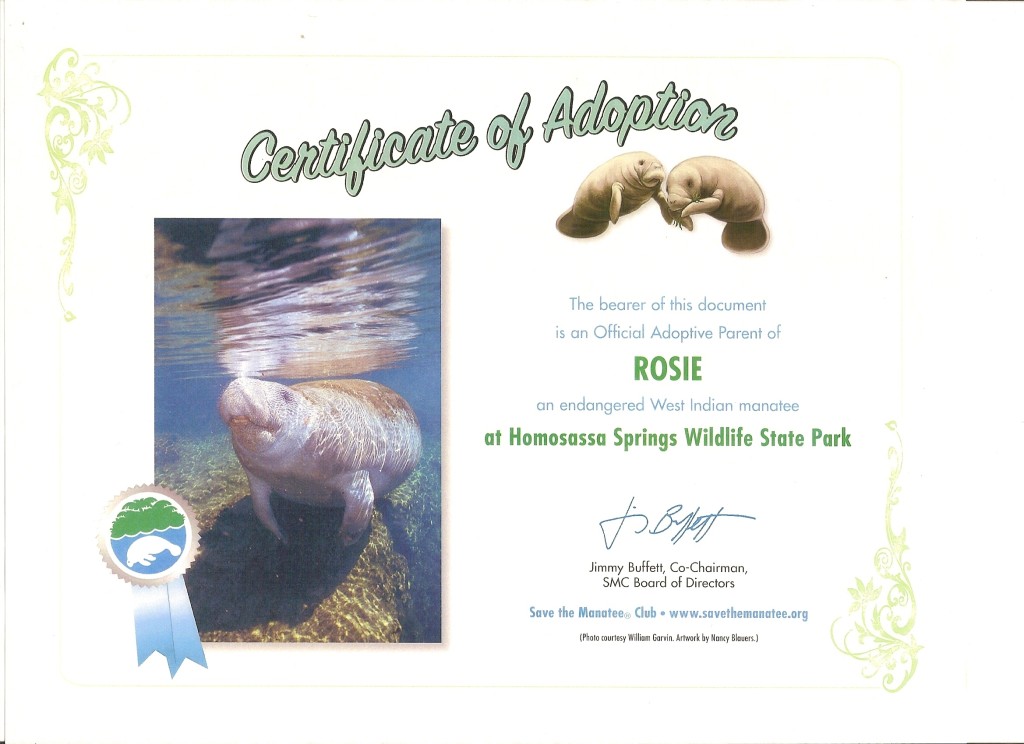 Yes, I'm sure Jimmy Buffet approves of your parenting.
Thank you to everyone who's bought a Mana-tee from Wicked Skatewear. Christmas is coming, you know. In three months. But still.
It's been a lousy year for manatees, with a huge death toll from algae blooms. The Save the Manatee Club could use your help if you have the means.