This post is dedicated to Leet: Inter-species buddies!
What's up little fishies?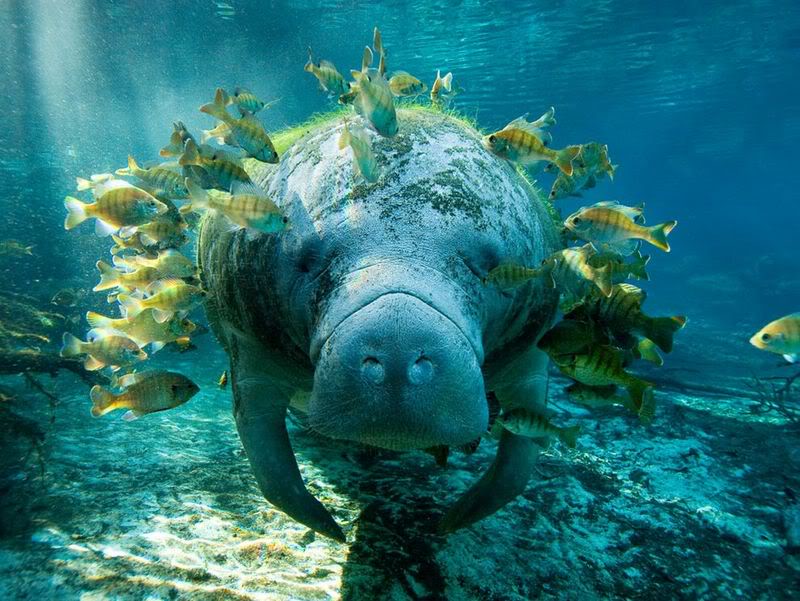 Okay, this is totally Photoshopped, but it was on the internet! There are apparently manatee-dolphin Experiences you can have in Florida. This sounds like the best/worst thing ever.

Manatees and alligators live in the same habitat. They seem to just kind of tolerate each other, though sometimes a manatee will annoy gators just for kicks.
*
*