First, there's this very popular one, on which there are many themes:
This meme spawned its own game, which has the player avoid bouncing manatees and, strangely, what looks like penguins. What are manatees and penguins doing in cahoots? They don't even share the same habitat! You can also shoot the manatees, but I don't approve of that.
Then there's a variation on that theme:
Oh! indeed.
Then you could buy this on Etsy (Christmas is coming, after all):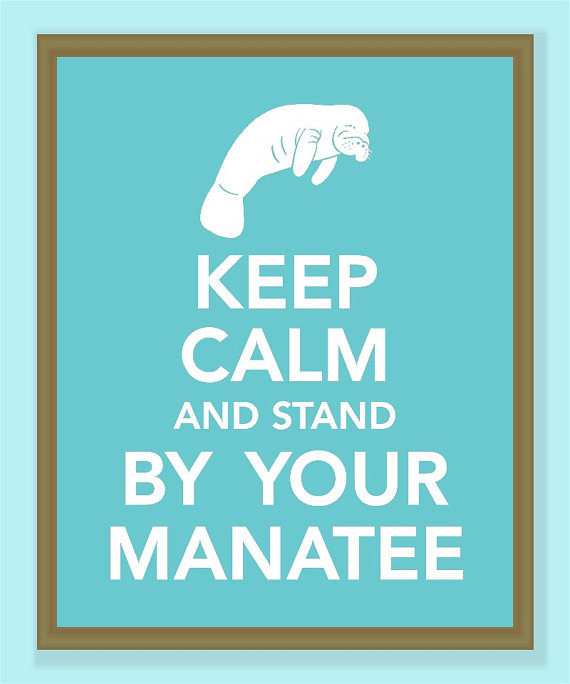 *
*
*