I love Spring. Even if it's a little cold or dreary, spring flowers bring me hope of warm weather to come.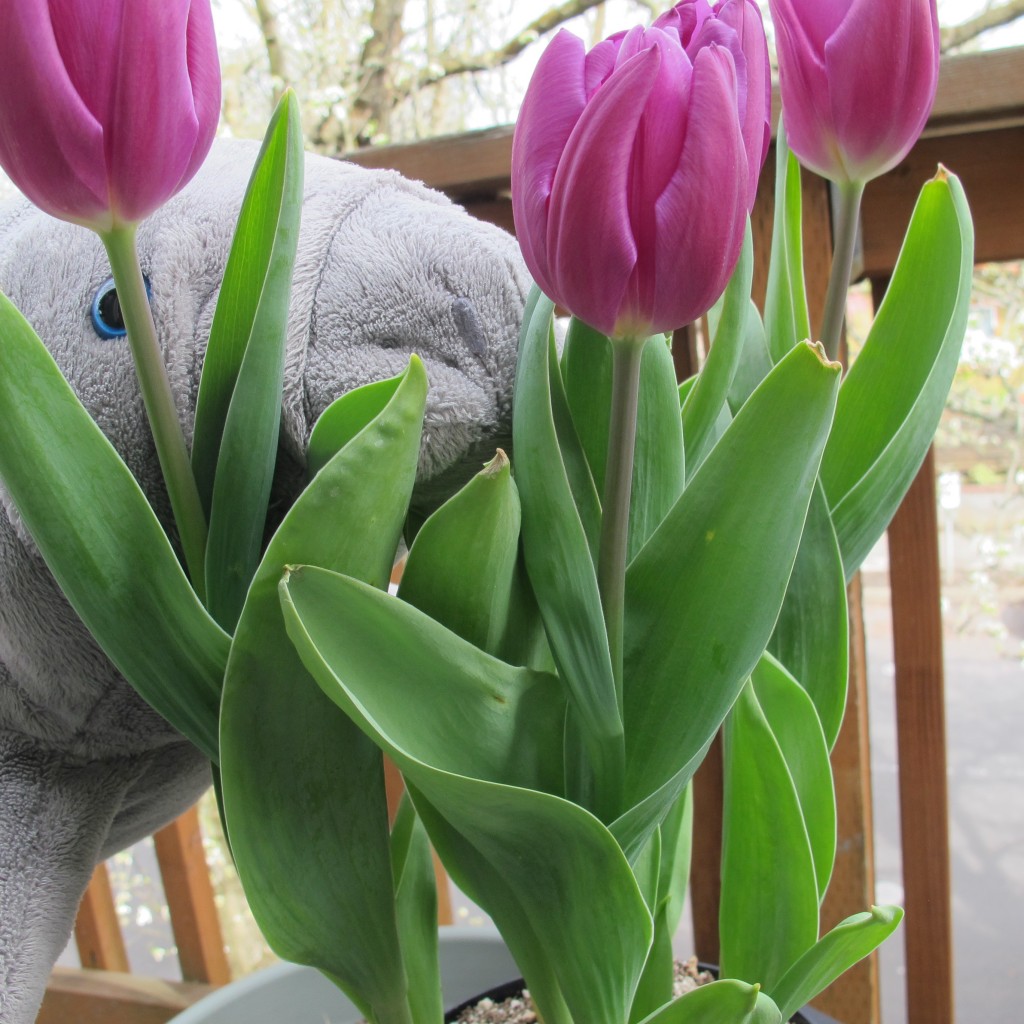 Wait, is there someone back there?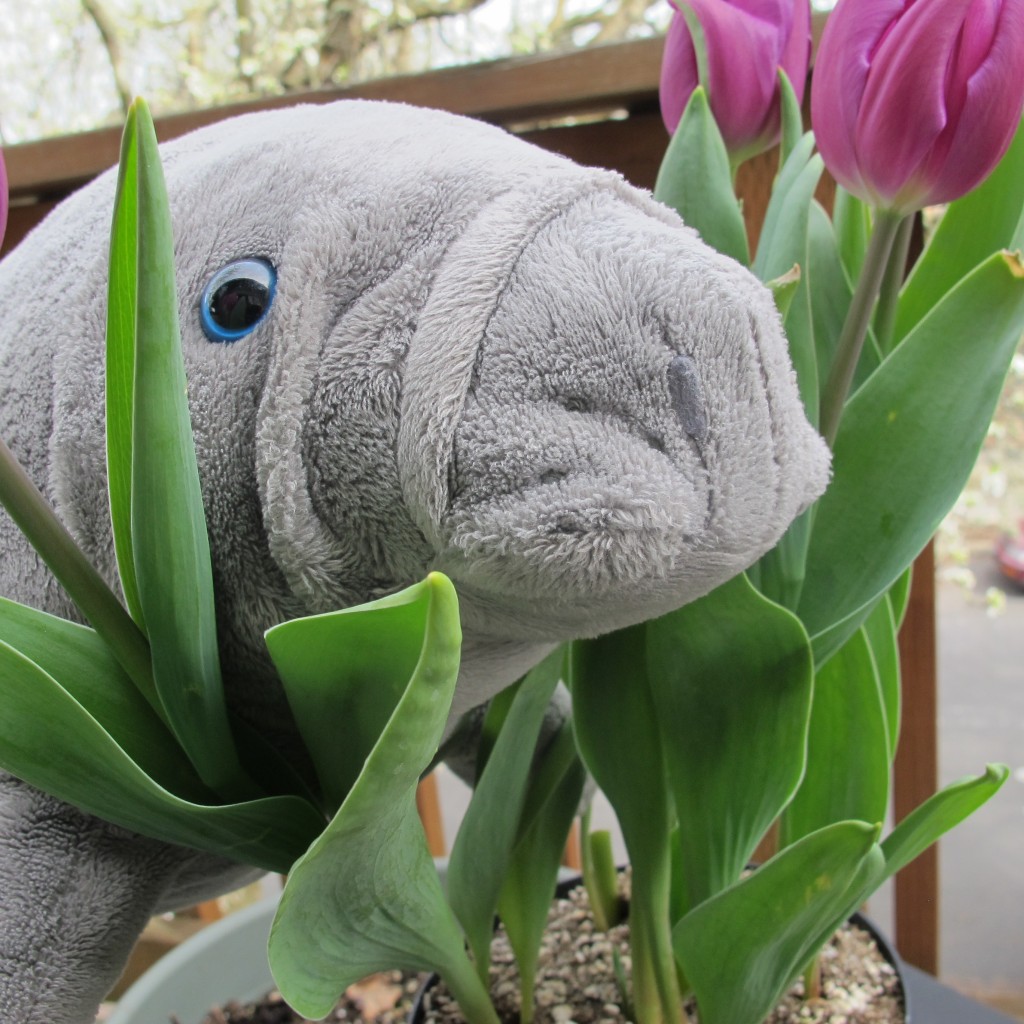 Hi, Manatee! Don't eat that, please.
*****
Hi, new readers! We usually talk about roller derby here,  but Monday is reserved for manatees. Why? Because I like manatees. And my manatee friend is cute. (Next Monday just happens to be an exception, so stay tuned.)
If you want to stay in the loop with my posts, you  can follow me on Twitter, "like" this blog on Facebook, or subscribe by email on the top of this page.
Thanks!