Continuing with our frequent Manatee Adventures in Nature series, we took an afternoon to hang out at and near Lake Vancouver in Washington.
Mostly, we walked around, explored the park (not busy at all for a Saturday afternoon that started out sunny), and spent some time doing some much-needed nothing.
Manatee likes hanging out with both babies – mine and his.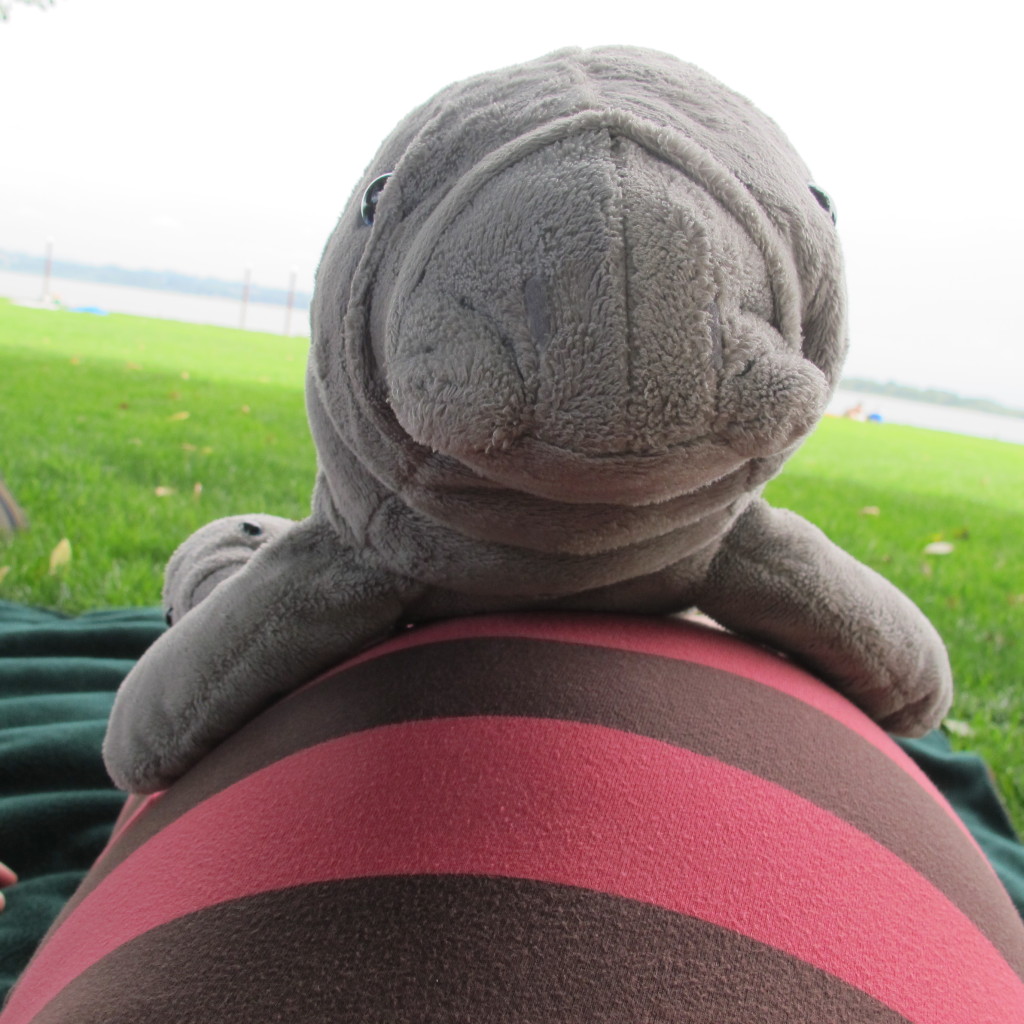 He also enjoys learning – this time about the Columbia River basin. He's particularly interested in bodies of water, as you might imagine.
You gotta watch this guy every minute, or he'll sneak drinks of your iced coffee. (Don't worry – mine's half decaf anyway.)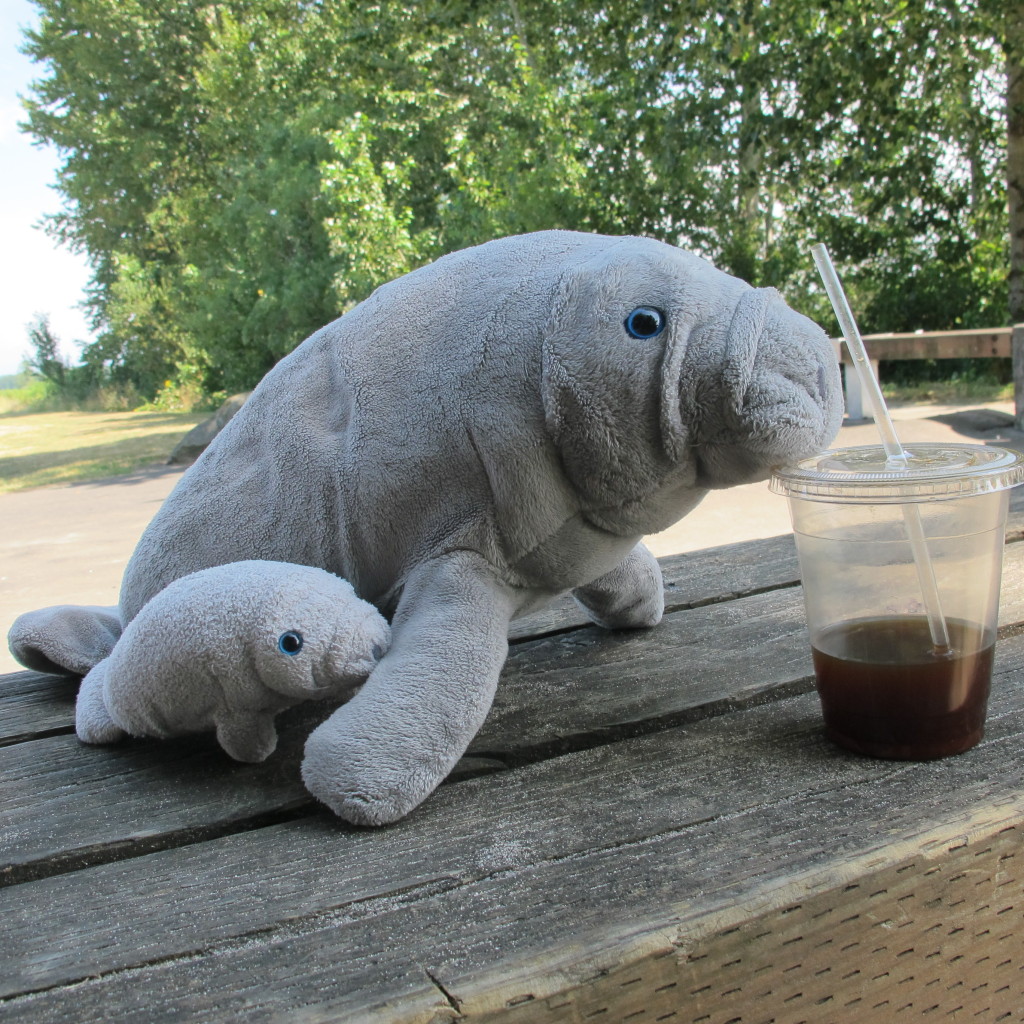 That's about it! But, really, what is summer without a good hour on a blanket by the water, staring up into a tree? No kind of summer at all.
For my local readers, Lake Vancouver is super close, and it has about three miles of multi-use trail. Looks like it's all paved (we only walked about a mile of it, go figure), though a few small patches were covered in tree detritus. Might be an easy and different skate if you're in North Portland or Vancouver.