We all have needs. As roller derby people, our needs are simple: food, water, a smooth skating surface, stretchy pants, and funny t-shirts.
Almost two years ago (!?!) we talked with Bashonista about her company, Left Turn Clothing. Her goal then was to make unique athletic wear from quality fabrics, and naturally, to take the roller derby world by storm. Guess what? She kind of did. Left Turn Clothing made a splash at RollerCon 2014. They even sponsored a Left Turn Clothing team against and Atom Wheels team.
(BTW, since people ask all the time, that's Bash on the cover of Roller Derby for Beginners.  Not me. I was super pregnant at the time the photo was taken. Upswept Creative, derby-owned by Shaolin Spocker, arranged  everything, and it obviously turned out gorgeous due to the talent in front of and behind the lens!)
I asked Bash to fill us in on all these crazy changes since the last time we talked.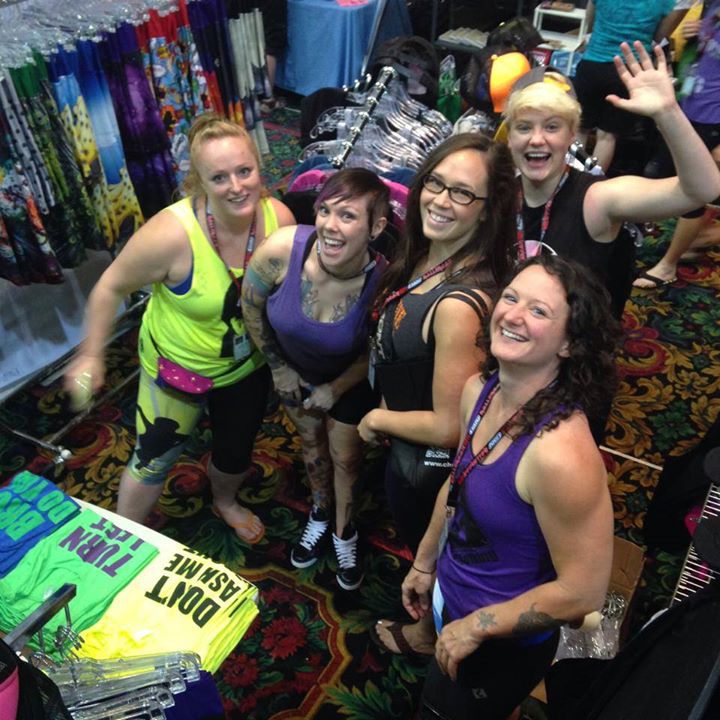 Frisky: Last time we talked, you were making uniforms and paying your helpers in sandwiches. What's changed since November 2012?
Bash: A lot has changed since then! I've hired a seamstress to help me sew – her name is Elicia and the only things more majestic than her sewing skills are her long red hair and hilarious New Zealand accent. I've also hired a web designer to get 
www.leftturnclothing.com
off the ground – because there was NO way I was going to be able to do that myself! I'm still making uniforms, but have also launched my own line of compression pants and shorts featuring fancy sublimated images of peacocks, unicorns and other magnificent creatures. In the midst of building the business up over a pretty short period of time, we probably also went a little crazy. Our line of shirts that had "Turn Left For What?", "Bro do you even skate?" and "DON'T ask me about roller derby" (aka the Spring Break Collection) were conceived in a moment of complete sleep deprivation, but people seemed to love them! Maybe we should make sleep deprivation part of our creative process more often?
You seemed to make a splash at RollerCon with your t-shirts and skate pants. How can people get their hands on items that were sold out?
On our fancy new website – 
www.leftturnclothing.com
. We've restocked the Spring Break shirts and hope to have the pants ready by the beginning of October. We still have a select few hats and fanny packs left over from Rollercon, but we made approximately 1000 different types, so once we figure out how to not blow up our website by posting them, people will see them!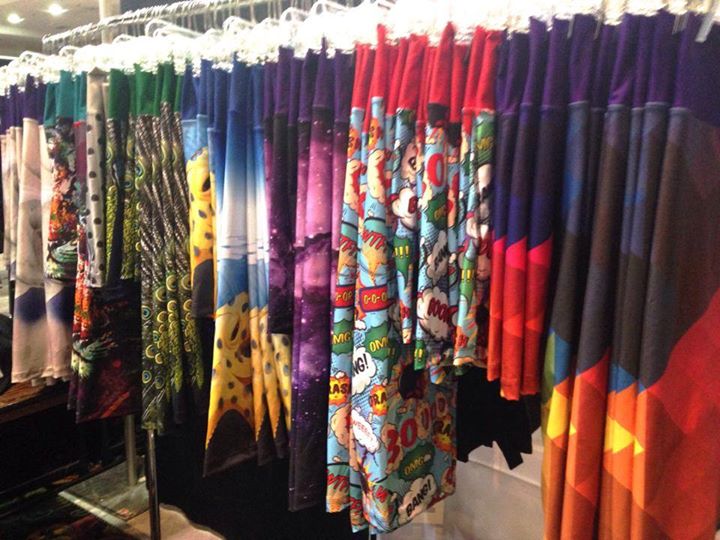 How did Team Left Turn Clothing fare at RollerCon?
We won! Our bout against Team Atom was amazing. Team Left Turn was made up of some of the greatest skaters in the world, who just happen to be some of the greatest people I know. There was a point in the bout when I was coming off the track, and looked at the bench filled with these amazing people, and was almost brought to tears. Seeing my company represented by such strong athletes made all the long days and sleepless nights worth it. It was the highlight of RollerCon, and one of the proudest moments of my career.
Anything else we should know about?
As derby winds down for the year, we tend to wind up. We have really beefed up the uniforms side of our business, and more teams are looking to us for sublimated uniforms, helmet covers, armbands and pants. If your team wants to look as boss as the Wheels of Justice, Bridgetown Menace or Derby Liberation Front, get in touch with us now (before all those other guys do). This year is going to be big for us. We have a new online store and an amazing new production house we're working out of, so the only way is up! But we're not likely to stop making ridiculous jokes at people's expenses, ESPECIALLY Rat City coach
Ho Chi Danh
.
**
Thanks Bash! Please never stop making your sleep-deprived joke shirts. The world needs them.
All photos courtesy of LTC including this one of Scald Eagle. Thank you LTC/you're welcome, world.