Yep, Gotham wins again. You are welcome for that, ladies! I'm apparently a good luck charm for them, because I've been to Championals three times (2008, 2011 and 2012) and Gotham has won each time. I can't foresee going to Milwaukee next year, so, sorry Gotham. Looks like your run might be over after this year. Enjoy it while you can.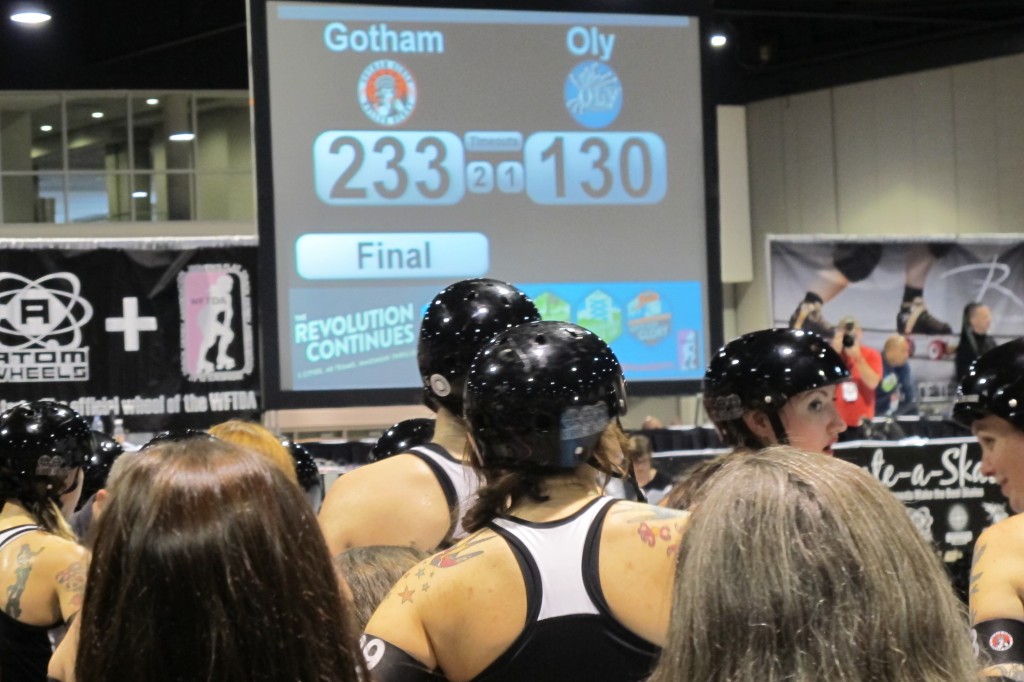 I started the game sitting in front of Tannibal's husband and baby, behind Bonnie Thunders' parents, and between Fisti Cuffs' mom and an Oly mom. It's hard to heckle Oly when the woman next to you actually has a decent reason to cheer for them. She was kind of annoying, though, standing up to cheer and clap. You couldn't see half the track from those seats anyway, so DOWN IN FRONT Oly mom!
There were seven NSOs in pink shirts blocking our view for that game. Seven. I won't be sad when minors go away and there's less to keep track of.
At halftime I switched to the other side of the track with Scarlene, and heckling ensued. Don't worry.
*
And how about that Denver/Texas game, guys? I was kind of mildly rooting for Texas, but how could you not root for Francey Pants/Rangeon after that performance?  Of course it's not just the jammer's skill that gets a 44-point jam – you need to have blockers who are all on the same page, and opposing blockers in the penalty box. Still, not many of us could do the same thing under perfect conditions. Francey broke her own post-season record she set at Westerns just over a month ago. This time it was against Texas, not Sacred. We all wish we could give her a hug, I think.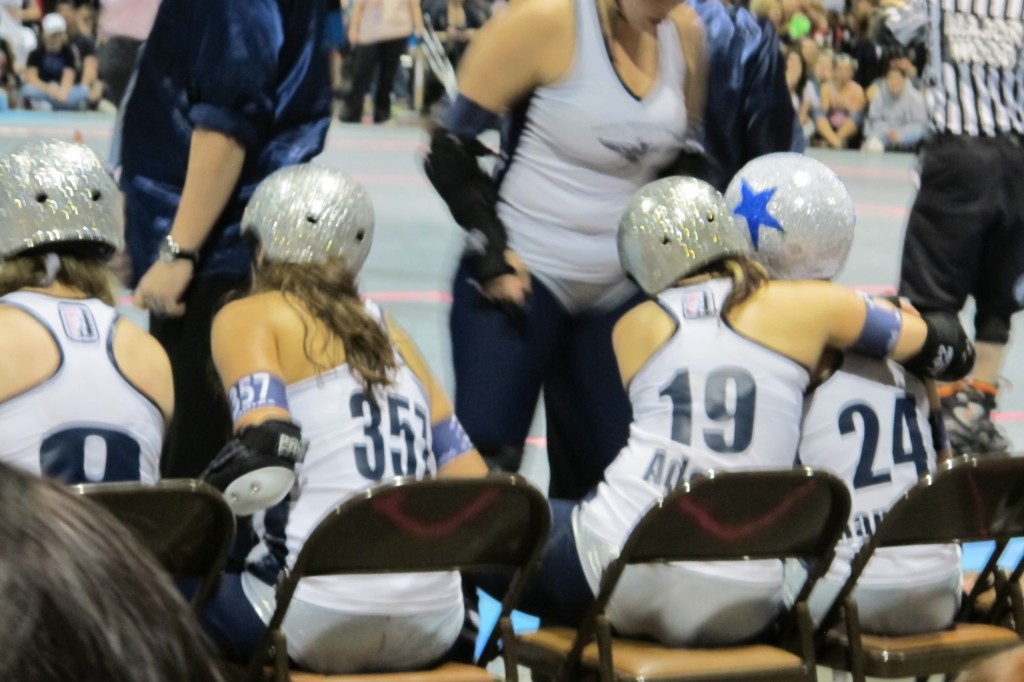 What did you guys think of this weekend? Ready for a new ruleset?
Goodbye minors and geographic divisions. We won't miss you too much, especially those of us in the former Western region.